The TEMO team is back from the IBEX boat show in Florida. 
Each year, a panel of judges from the marine industry selects the most innovative products from a shortlist of around one hundred nominees. 
TEMO.450 once again came out on top, winning the prestigious award in the 'Electric Motor/Battery Powered Propulsion/Hybrids' category.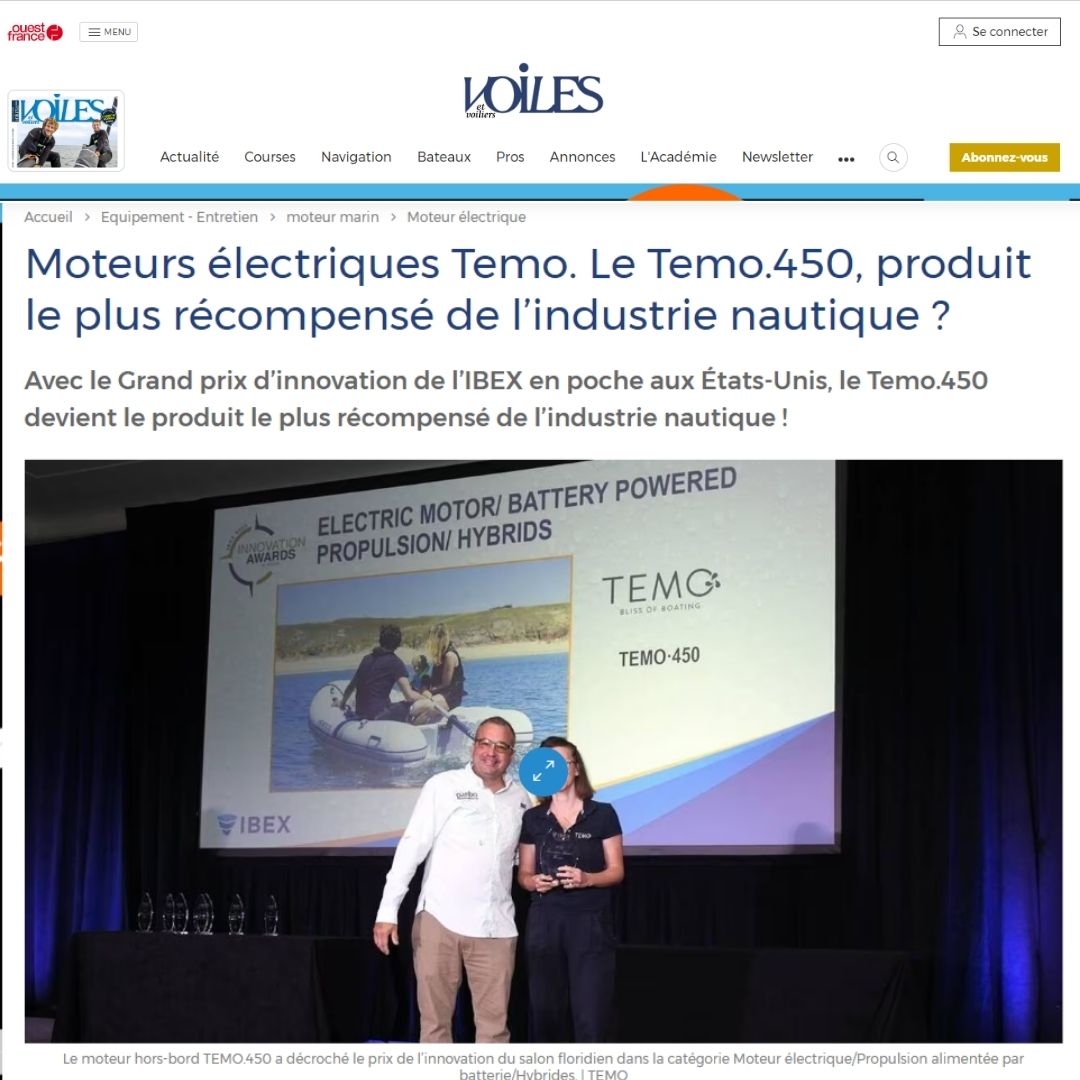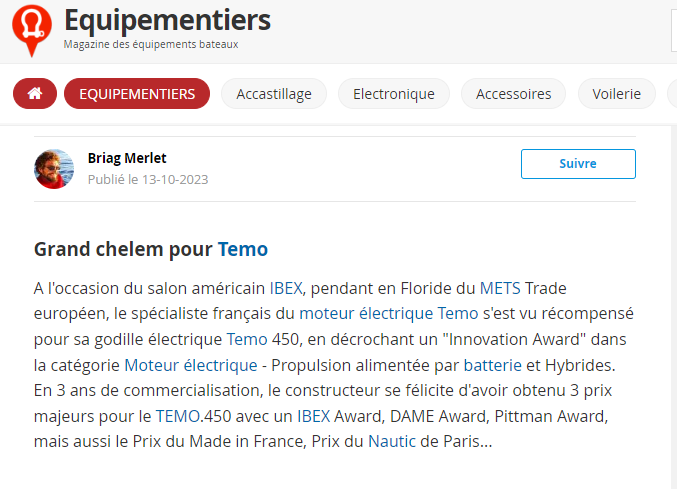 This industry recognition in France includes:
the Innovation Award at the Paris Nautic Boatshow in 2019;
lthe Made in France Grand Prix for Innovation in 2022.
Recognition extends worldwide with:​
​the Dame Award at Metstrade of Amsterdam in 2020;

lthe Hutchwilco Boatshow Award in Auckland in 2022;
the Pittman Innovation Award in the USA in 2022;
the Best in Show Award in Annapolis in 2022
the IBEX Innovation Award in Tampa in 2023.

According to IBEX Boating Writers International (IBB) jury member Steve Davis : 
"The simple, lightweight design of the Temo 450 electric motor is an innovative way to power small boats and dinghies. The tubular design with built-in motor and battery is waterproof, simple, efficient, and easy to mount and operate."

For Justine Perussel, co-founder of TEMO, it is the unique design of the engine that explains its success: "TEMO.450 is a perfect 'fair' product. It's always a great success and a pleasure for us to present it at trade shows. 
It creates the "Whaou" effect. The public is first very surprised to discover that it's an outboard, before immediately grasping the ingenuity of its ergonomic design!"

TEMO.450 is the perfect example of what electric technology can offer in terms of innovative uses and transportability.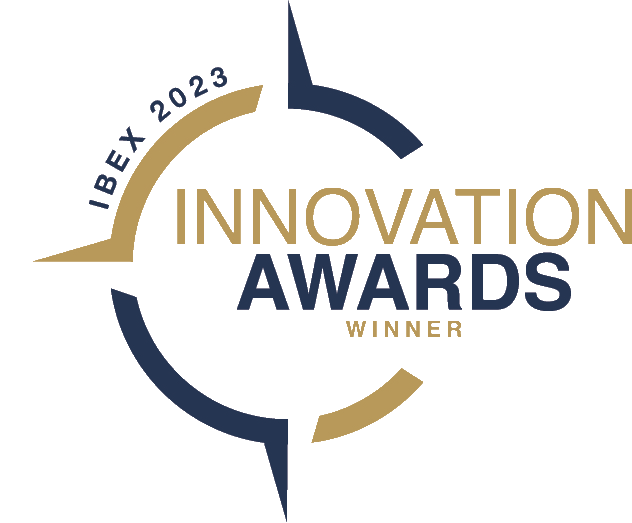 A third award that underlines the warm welcome TEMO has received in the United States

The IBEX Innovation Award is the third major prize won by TEMO.450 in the United States. The engine had already won over the juries of the famous Pittman Award in 2022 and the "Best in Show" Award in Annapolis. A remarkable entry into North America, where TEMO has only been present since 2023.
The brand intends to build on this success to accelerate its development in the coming months. The company is now looking to expand its dealer network and is actively recruiting a local sales representative. 
American boaters can already get their TEMO·450 on the Defender Industries website. ​
​
Dieser Artikel ist auf Englisch verfügbar
Este artículo está disponible en inglés